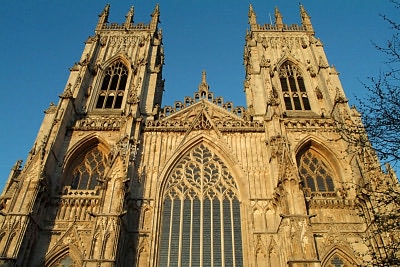 Title:
The sinners safetie
, if heere hee looke for assurance by Richard Barnerd, preacher of Gods Word at Worsop in Nottinghamshire.
Col 3:1 If ye then be risen, etc.

Imprint: At London: Printed by H.L. for T.M. and Ionas Man, and are to be sold at his shoppe at the West doore of Paules, 1609.
Date:
1609

No. pages: [6], 100 p.
Notes: Dedication signed: Richard Bernard; Signatures: A4(-A1) B-G8 H2.; Includes marginal notes.
Copy from: Harvard University Library
Teh sermon is on 2 Peter 1:10 and is preceded by a four page dedication 'To the chiefe officers, the gentlemen domesticall attendants and to the rest of the familie of the most Reverend Father, Tobias, Lord Archbishop of Yorke his Grace'. This archbishop is Tobias Matthew (1546-1628). West county born and Oxford educated he became Archbishop, 1606, having been Dean (from 1583) Bishop (from 1595) of Durham.